LASER CUT
We have the highest technology for the development and manufacturing of our products. All Mallanets prostheses are laser cut, manufacturing in this way with the highest precision and quality, any design required by the surgeons who will not have to cut the prostheses with scissors in the operating room with the consequent loss of quality. When being cut by laser, the edges are thermo-sealed and we achieve that they are less traumatic, avoiding future erosions.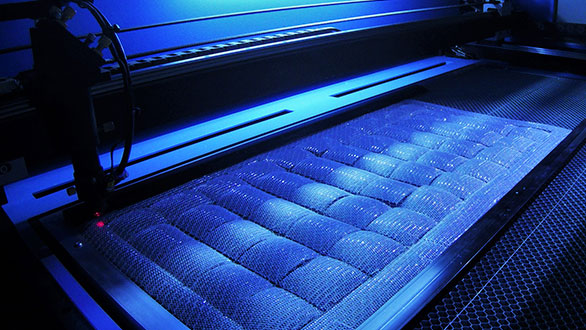 AUTOMATED THERMAL DESINFECTION
With this system, in addition to the cleaning of the material, thermal disinfection of the same takes place. It is done in specific automatic thermal washer-disinfectors for surgical material. This machinery provides great security and comfort to the personnel involved in this process. The material comes out ready to be classified, packaged and sterilized.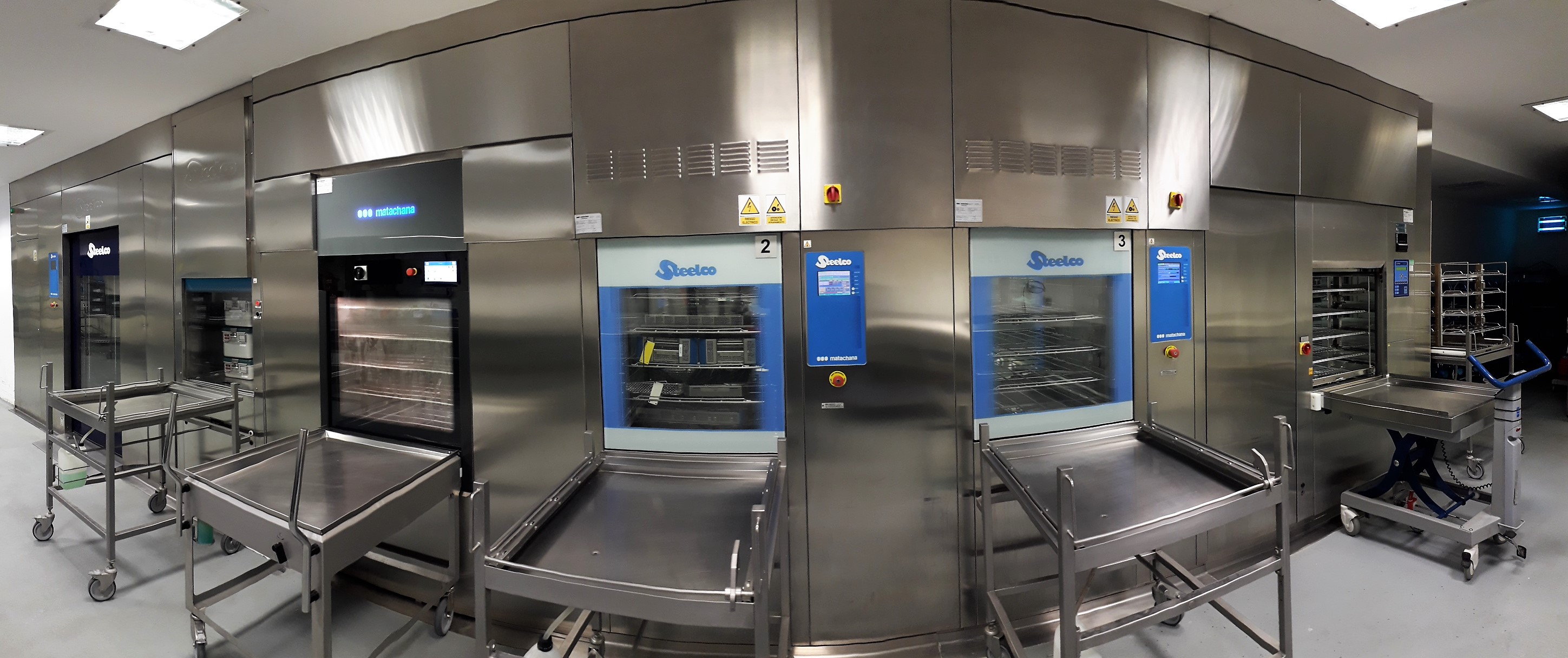 STERILIZATION BY ETHYLENE OXIDE
It is one of the most effective sterilization processes at low temperature and has more than 60 years of existence in the medical and pharmaceutical sector.
Nowadays, ethylene oxide sterilization (EtO) has evolved to reach a high level of performance and efficiency. It is now a proven technology for thermal sensitive products, which can not be sterilized with other traditional sterilization methods such as steam or heat.
This chemical sterilization process based on the diffusion of a gas, ethylene oxide or EtO, is capable of sterilizing and destroying micro-organisms. It is a method of sterilization at low temperature since it works with temperatures that do not exceed 60º C.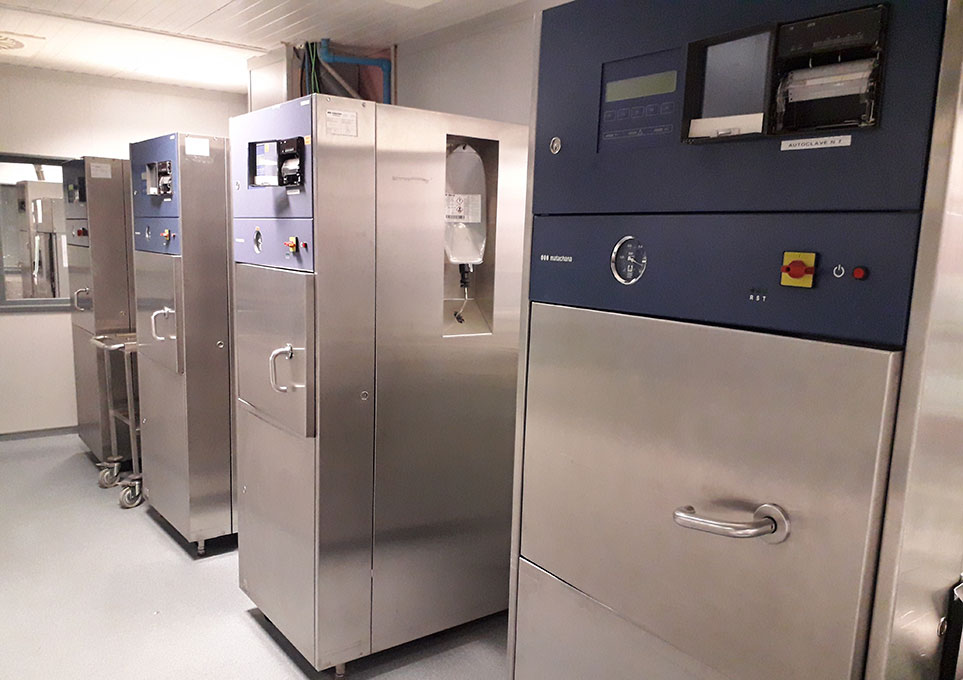 TEXTILE MANUFACTURING
Our manufacturing process is controlled by a team of engineers, textile technicians and weavers with more than 20 years of experience in the sector. Our machinery park has an annual productive capacity of more than 10.000.000 m2.
Due to our high quality requirements (ISO9001 and 13485) all our machines  are equipped with  laser stop systems ,in order to ensure the excellence required by our customers and partners.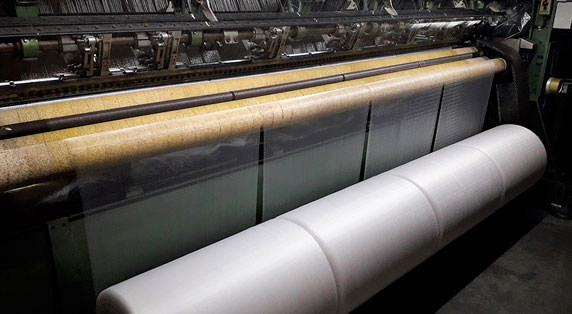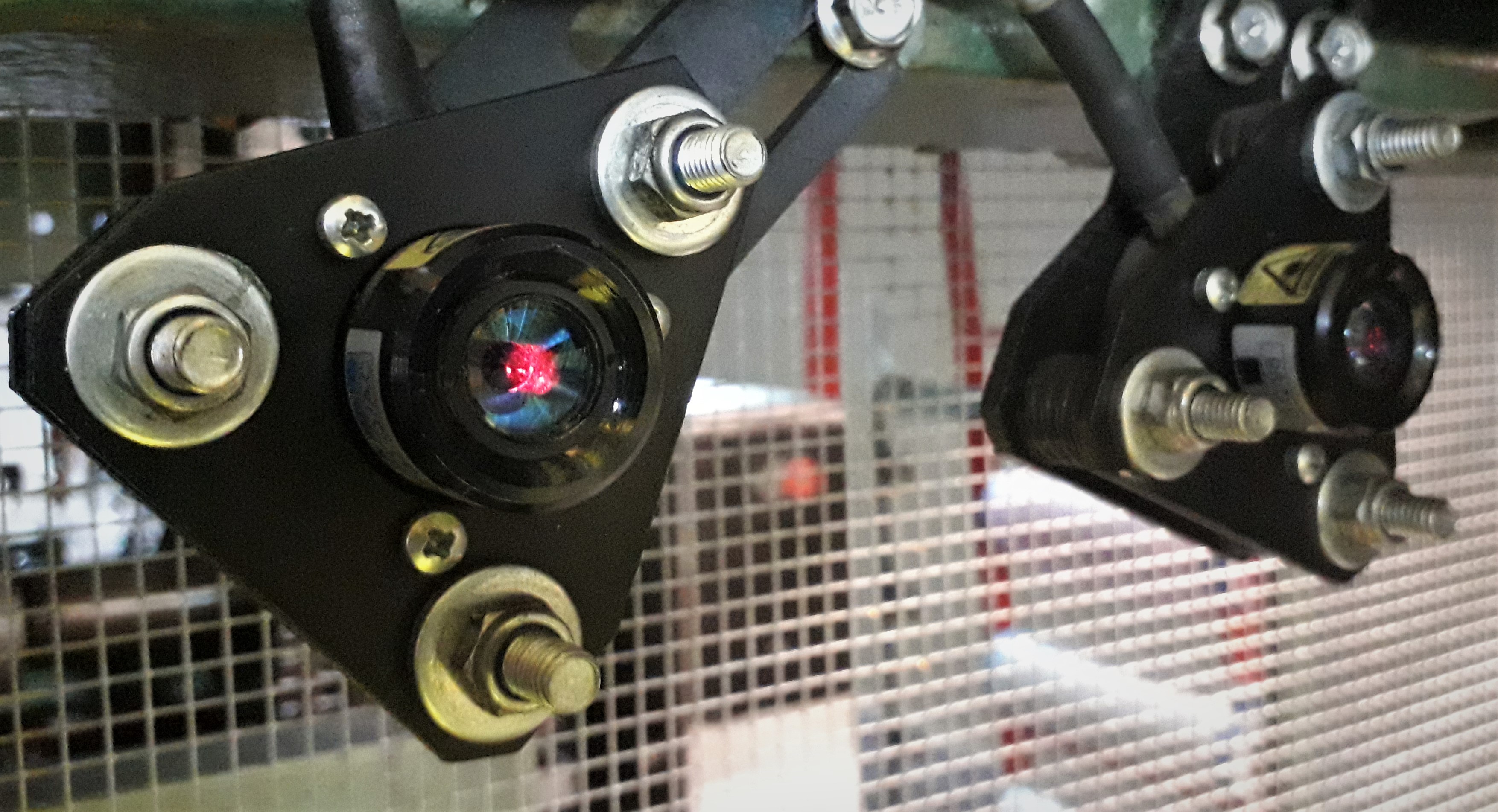 LAMINATES FOR COMPOSITES
For our Composites division we laminate our technical fabric Infusion Complex, used for the distribution of resin in the processes of Resin Infusion, CRIMP and VARTM, offering a complete solution and more quality to our customers.